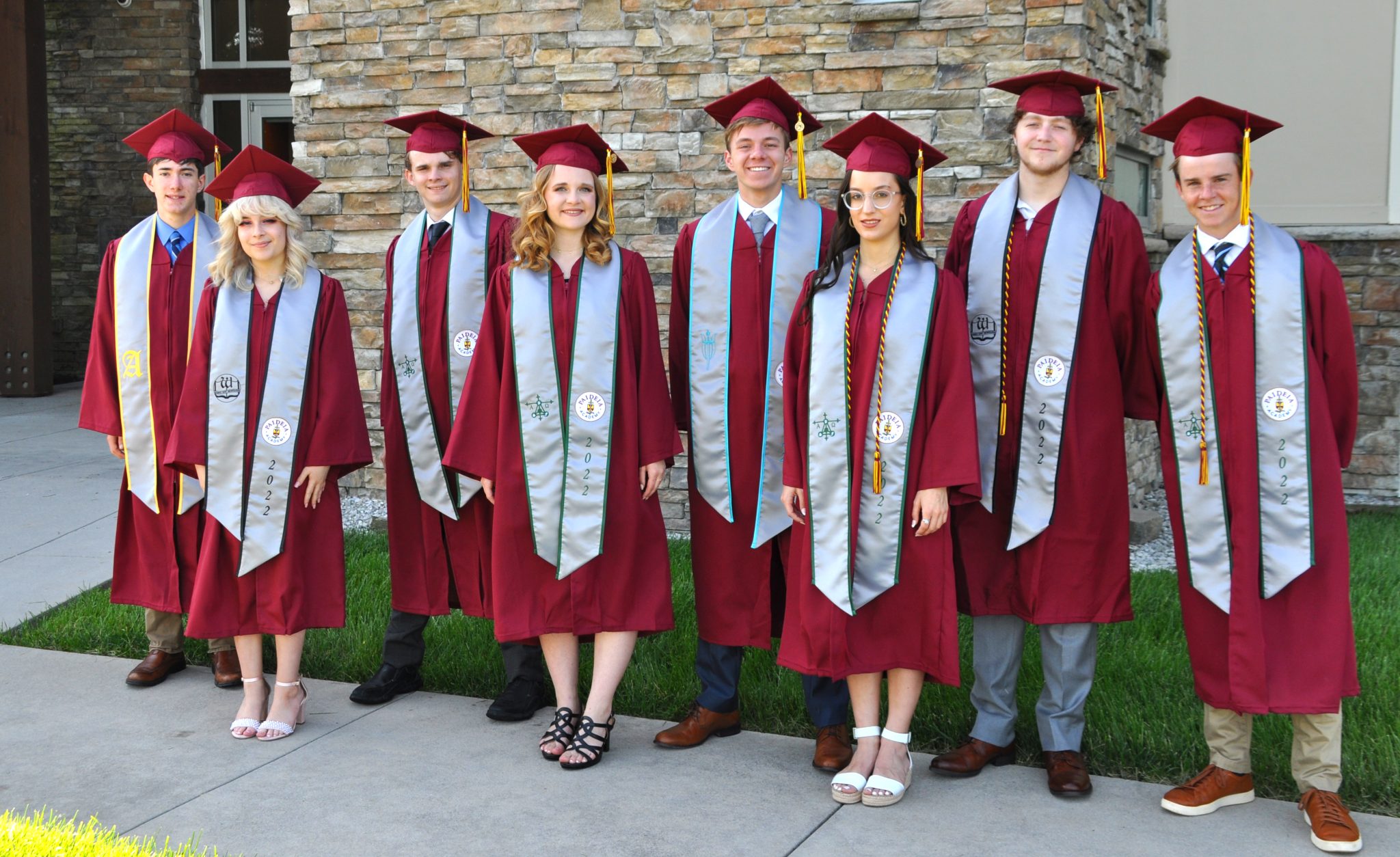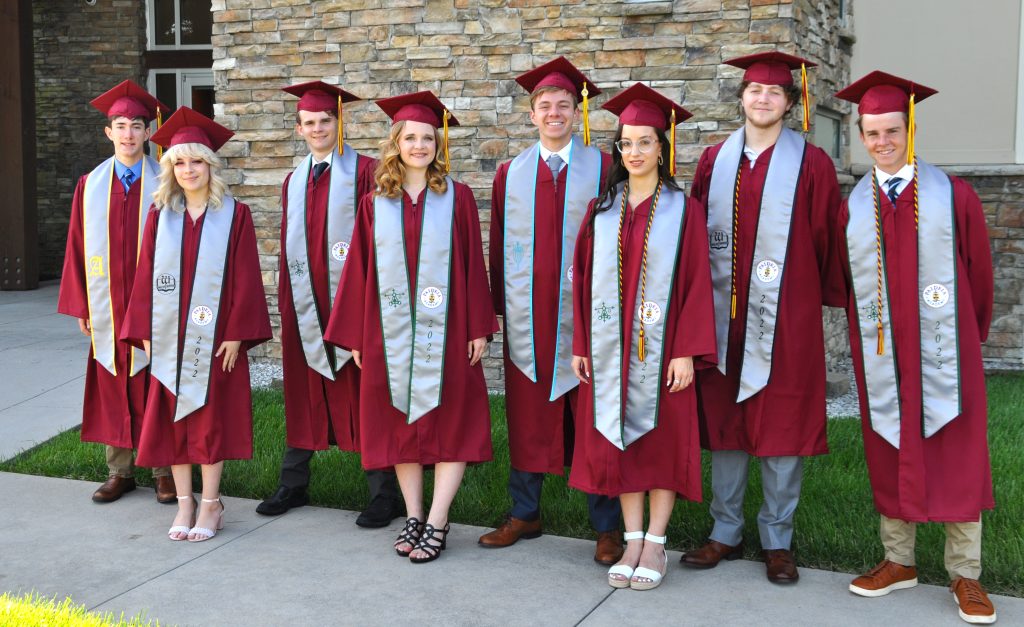 Congratulations, Class of 2022
Paideia Academy's Class of 2022 graduation was held on Saturday, May 14, 2022, at Two Rivers Church in Lenoir City, Tennessee.
The Class of 2022 is the eighth graduating class from Paideia Academy. This class received acceptance to 26 different institutions across eight states. They were awarded over $660,000 in merit scholarships to pursue their undergraduate studies.
Three of the graduates, Claire Sadler, Nick Cook, and Jasper Clapp, attended Paideia from grades K-12.
Matt Stowe, Valedictorian – attending Hope College (MI), majoring in Physics and Computer Science.
Grant Crenshaw, Salutatorian – attending the University of Tennessee, majoring in Communications.
Daniel Bowles – attending Covenant College (TN), majoring in Biology and minoring in Art.
Jasper Clapp – attending North Greenville University (SC), majoring in Business.
Nick Cook – attending Pellissippi State Community College (TN).
Sofia Efferson – attending Samford University (AL), majoring in Psychology.
Anna Stowe – attending Hope College (MI), majoring in English and History.
Claire Sadler – attending Johnson University (TN), majoring in Exercise and Health Science.
Faculty member Aaron Gentry delivered the homily. His speech was a reminder to the graduates to listen and remember: "To listen, first and foremost to the Word of God, but also to the wise and godly counsel of those who have gone before them. To remember, first and foremost the things God has promised and warned, but also to remember who they are in light of a world where remembering can be hard."
Grant Crenshaw delivered the Salutatory Address, giving advice to his "eighth-grade self."
Matt Stowe concluded with the Valedictory Address, highlighting community and relationships with his classmates and teachers, and how that has fostered growth throughout his high school years. He challenged current Paideia students: "It's easy to get caught up in the academics of school or to disengage from school because it's boring. Instead of that, keep yourself present because the most important part of high school is the people around you."
Look for their Senior Spotlights on Facebook and Instagram and let them know you're proud of their hard work and accomplishments!