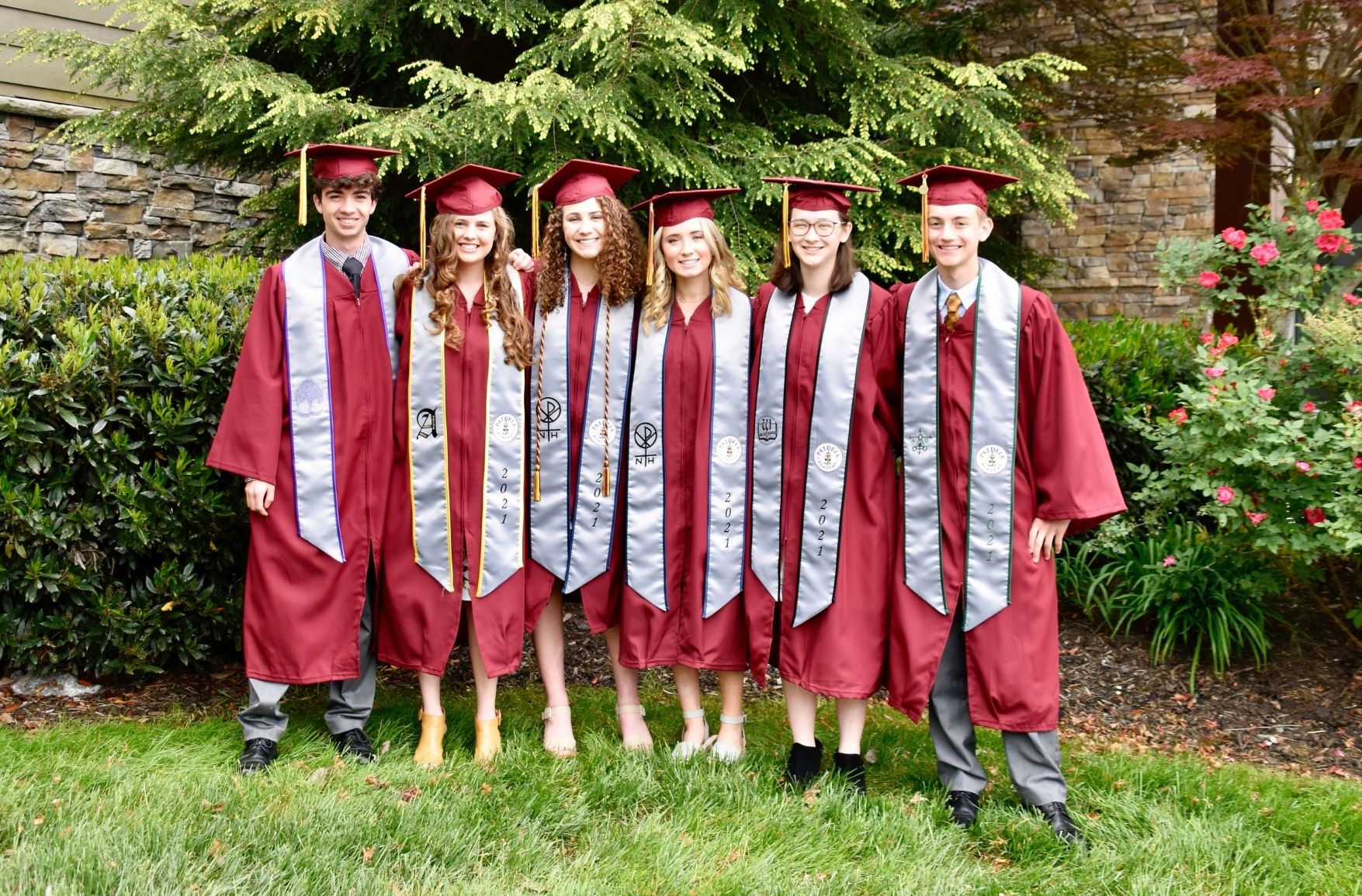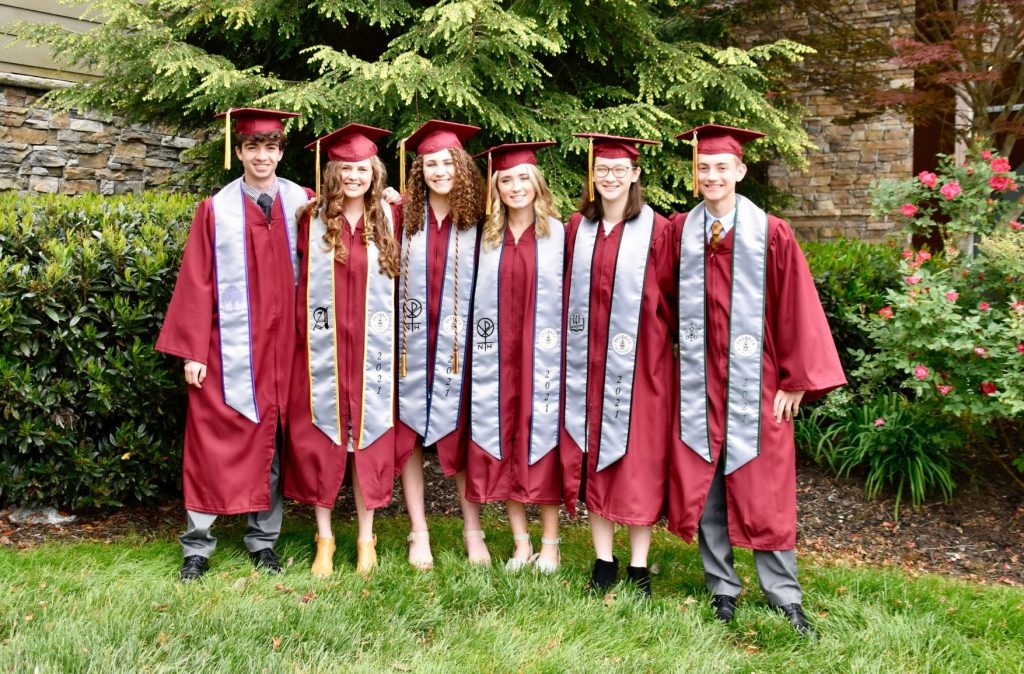 Congratulations, Class of 2021
The Paideia Academy Class of 2021 graduation was held on May 8, 2021.
The Class of 2021 is the seventh graduating class from Paideia Academy. These six students received acceptances to 17 different institutions across eight states. They were awarded over $1.1 million in merit scholarships to pursue their undergraduate studies.
Class Valedictorian Lily Moon attended Paideia for her entire K to 12 education.
Josh Bean, Salutatorian, National Merit Finalist. Josh will be attending Mississippi State University, majoring in Cybersecurity.
Lydia Capps, attending Anderson University, studying Kinesiology/Pre-PT.
James Gray, attending Mississippi State University, majoring in Business.
Elizabeth Lumsdaine, attending the University of Memphis, majoring in Biomedical Engineering.
Lily Moon, Valedictorian, attending Berry College, playing Women's Soccer and studying Animal Science with a concentration in Pre-Vet.
Chloe Swick, attending Walters State Community College, studying Baking and Pastry Arts.
Faculty member Darren Nelson delivered the homily, "The Pursuit of a Life That Counts," with advice he would give to his teenage self on the active pursuit of four things: (1) friendships, (2) holiness, (3) truth, and (4) Jesus himself.
Nelson cited that many of the mistakes he made as a young person were tied to who his friends were at the moment and encouraged students, that while practicing kindness to all, to be wise and intentional about choosing their inner circle. He challenged them that the patterns they establish in their college experience will either create deepening sins or growth in righteousness. Citing the "What's truth?" attitude of our culture, he reminded them of the intrinsic value in the pursuit of truth and that in seeking truth they would become familiar with it to recognize falsehoods. Finally, he summed up that these three things were all present in Jesus himself, and that they should put nothing ahead of Jesus, but pursue him diligently.
Josh Bean delivered the Salutatory Address, noting that Paideia Academy is a unique place with unique opportunities. He encouraged current students not to take what Paideia has to offer for granted. He also charged his class with going forth in thankfulness, doing all things to the best of their ability to bring glory to God.
Lily Moon concluded with the Valedictory Address, highlighting moments of memorable growth for the school and her classmates. She shared her senior quote by Billy Graham, "Each life is made up of mistakes and learning, waiting and growing, practicing patience and being persistent," and spoke about the growth that occurred through each of these areas during their time as students. She recounted many fond memories of their time together, the preparations they have undergone, and the successes they have achieved, concluding with the vision to go and bear much fruit.
Look for their Senior Spotlights on Facebook and Instagram and let them know you're proud of their hard work and accomplishments!